Utah Artist Wins National Award...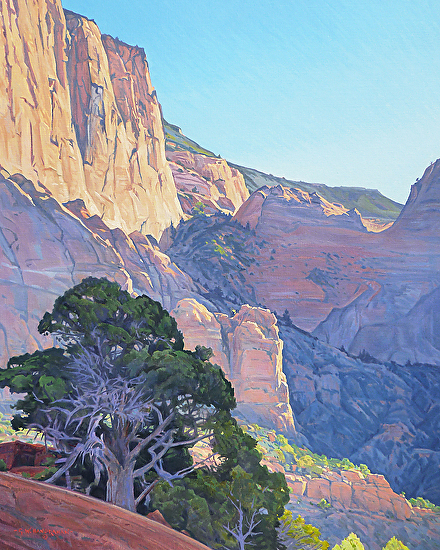 "Morning Light"
Kolob Canyon, Zion National Park
24"x30" • Oil on Linen
Last November, I was honored to received the Directors Choice Award at the prestigious Zion National Park plein air event - In The Footsteps Of Thomas Moran. This painting was selected as the artwork to be used for their advertising and marketing efforts in 2014 to promote art in Zion National Park. It will be seen worldwide. Thank you ZNHA!